The main function of the on board communication system
of the MRT Project is to provide the needed communicationtool for the control center, the train driver, or the passengers. The
system functions and operating features are described below:
A. Public Address system: the driver can personally broadcast
to passengers on the train or automatically (for example:
station name broadcast, pre-recorded message broadcast).
B. Intercom System: In case of emergency, passengers can
make calls via the emergency intercom to train drivers.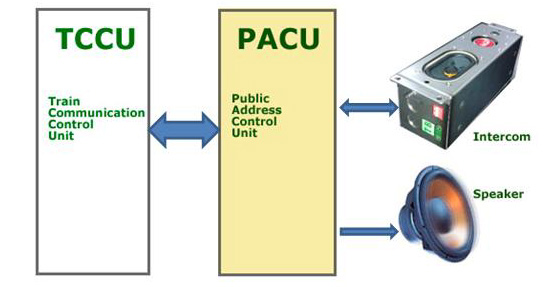 | | |
| --- | --- |
| DSP-L138 | TI OMAP-L138 C6-Integra DSP+ARM Processor |